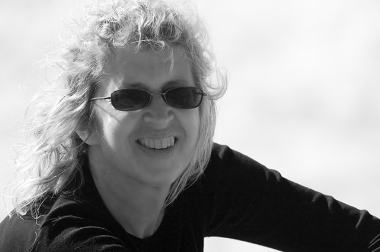 I grew up reading. When I was young, my literary heroines were Ramona Quimby, Harriet the Spy, and Jo March. (Spoiler alert: As a child, I could not understand why Jo didn't accept Laurie's marriage proposal. Now I think Professor Baer is her perfect match.) When I went to college, Tufts University, I majored in French and English, graduated magna cum laude, and didn't have any sort of blueprint of what I would do next.
After graduation, I made the mistake of telling a well-meaning stranger that I intended to spend my life writing novels. She gave me a look of utter dismay. "Well, you can't possibly do that!" she said. It had seemed like such a good idea before I told her. And there was a small voice in the back of my head that said, "Mention Anne Tyler. She would be an example of someone who's figured it out," but I didn't. Instead I smiled an nodded and, as a result of that silly chance encounter that I made meaningful, I packed that dream away in a leather suitcase that remained locked up in the back of my brain for quite a while.
In my thirties, I went to graduate school at San Francisco State University and majored in creative writing. "Finally," I thought, "I will write that novel." I wonder if they teach creative writing differently now. My program centered around the workshop method. You handed in a great deal of work and then listened to a cavalcade of opinions on what you wrote. There was not any formal teaching of craft. Afterwards I was awarded a lectureship at the school and presided over my own workshops before I declared myself officially burnt out and abandoned fiction for a number of years.
Five years ago, I remembered I had this dream and thought if I was ever going to write novels, I should probably figure it out. So I attended a guided-prompt writing group to reawaken my voice. I read craft books. I developed a writing practice. And I started to write my books. I have currently written three, two coming-of-age stories, Joy Returns! and Kate and the Horses, and a talking-cat fantasy, The Loudest Meow (Book 1 of the Cats of the Afterlife series.) Book 2, The Sharpest Claw, will be out in mid-to-late September. Once I started writing my books, I did not live happily ever after. But, as a result of writing, I live a complex, always interesting, often joyous life.
I currently live in Twain Harte, California, with my husband and three cats. I encourage everyone who dreams to write to pick up a pen today.